Ben Sand flew to Santa Clara, California, to get his money back.
The founder of Sydney AI training start-up Strong Compute had transferred a "material" amount of his company's cash into Silicon Valley Bank just last week to fuel its American operations before the bank began to teeter on Thursday and collapsed on Saturday Australian time.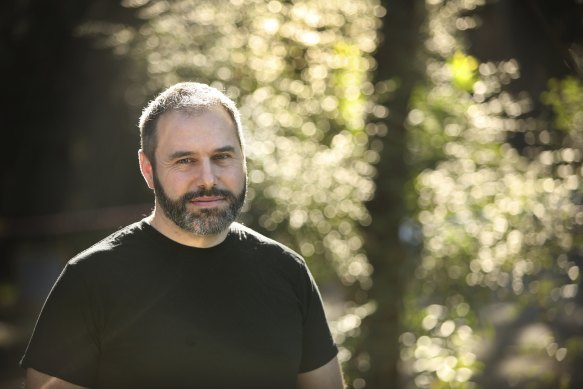 Ben Sand, chief executive and founder of Strong Compute, is heading to America to get his money back.Credit:James Alcock
"Literally, it arrived the day before this happened," Sand said.
Sand arrived in the US on Sunday night local time. He had flown to Santa Clara, where SVB is based, with three of his team and scoped out the bank's offices that night. By the early hours of Monday morning he was already queuing in line at SVB's head office and seven hours later he got in.
"Tellers were absolutely amazing," Sand said. "Almost no one showed up to work."
But those who did helped him transfer Strong Compute's money to another bank, even though parts of SVB weren't fully operational. The money is yet to land, but Sand expects it to go through. "Nearly there," he said via text message.
Sand was already planning to travel to the US for meetings, but he doubled the size of the team he was travelling with, even drafting in one employee to fly out on her birthday. "I have a special gratitude to her," he said.
The decision to fly to the US reflects the intense anxiety in the sector over the weekend that will play out for months as companies review their banking arrangements and look for new US finance partners.
The US Federal Deposit Insurance Corporation, a government regulator, has assured all SVB depositors that they will be able to access their balances in full after the bank collapsed on Friday following a bank run. It was triggered by questions about SVB's stability as interest rate rises tanked the value of some of its investments and spurred its base of start-up clients to withdraw their deposits. The cost of making deposits whole will be repaid by wiping out SVB's shareholders and selling the bank. Any shortfall will be made up by a levy on other banks in America.
But Sand had already booked his tickets before that announcement came through. He does not regret it, even as other depositors have been content to wait and receive their money via wire transfers, which several start-ups have reported are starting to clear.
"It's one thing to be online," Sand said. "It's another to pick up the phone, it's another thing to be there in person, and we want to act to protect the money that our investors put into us and that is used to pay our team and financial hardware for our projects."
Strong Compute raised $11 million from investors in the middle of last year. Sand won't say how exactly much money it had put into SVB, but said it was significantly more than the $US250,000 ($377,000) the US government insures per account and a "material" amount for the company.
SVB is currently operating as a "bridge bank" under the auspices of the US government until its depositors' money can be returned or the bank is sold. Its newly installed chief executive, Tim Mayopoulos, told customers it was "business as usual" for the bank on Tuesday, The New York Times reported.
Despite the protection offered to SVB's depositors, the crisis created by its failure has some distance to run. The share price of several regional US banks has plummeted over the past week as investors reassess the value of their assets, triggering trading halts and a reassuring statement from US President Joe Biden.
Regulators shut a second bank on Monday, Signature Bank of New York, which had focused on the real estate, legal and cryptocurrency industries, as investors endure a nervous wait to see if regulators' interventions have been enough.
The Business Briefing newsletter delivers major stories, exclusive coverage and expert opinion. Sign up to get it every weekday morning.
Most Viewed in Technology
From our partners
Source: Read Full Article