By Nick Bonyhady, Sarah Danckert and Anthony Segaert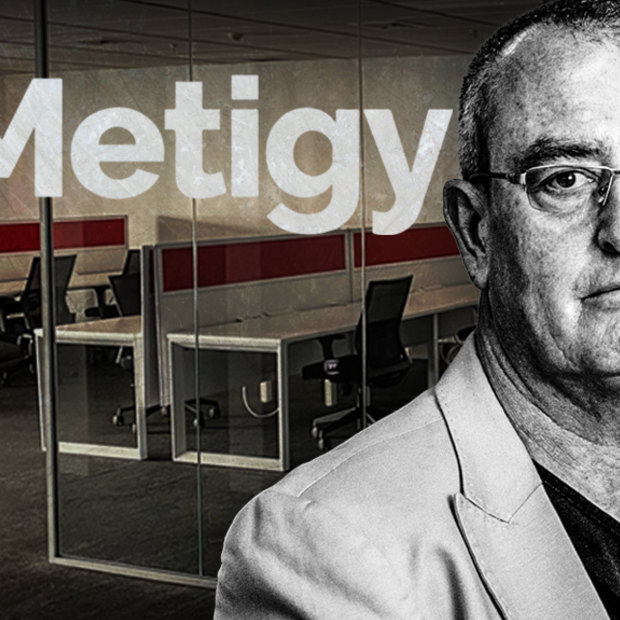 Metigy chief executive and sole director David Fairfull. The company's North Sydney offices are abandoned.
In March last year, the chief executive of a high-flying artificial intelligence marketing start-up called Metigy went on a little-known podcast to talk about his experience running a string of successful companies.
After the host bowled up a softball question about childhood business aspirations, David Fairfull had an unusual response. "It's probably someone like Alan Bond before the gloss came off," Fairfull said.
Bond's gloss was substantial. In the end, the 1980s businessman and deal-maker spent time in jail for fraud.
Alan Bond, pictured in 1986, was a giant of the era but the 'gloss came off' and he served time in jail.Credit:Neale Duckworth
But Fairfull, 55, saw something else in Bond. "The Aussie who came from nowhere who could do whatever they wanted and take on the world, and seemingly make it work."
"My view of it today is that you want to be great at what you do, but you want to do it for the right reasons, right."
Fairfull's own business aspirations have not gone to plan.
Metigy, which The Sydney Morning Herald and The Age can reveal was trying to raise $50 million from investors at a $1 billion valuation as recently as March, and had forecast annual recurring revenue to investors of $135 million by the end of 2022, has collapsed. Seventy-five staff have lost their jobs. Its offices were vacant when this masthead visited this week, rows of desks sitting empty.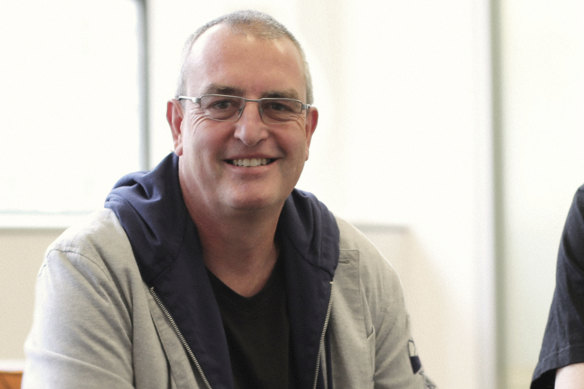 Metigy co-founder David Fairfull led the company since its inception in 2015.
The Herald and Age can reveal that Metigy's grand ambitions to help small businesses crack social media marketing came unstuck after an internal whistleblower contacted an investor to alert them to their concerns about the company's claims and its potential insolvency. This masthead has decided not to name the whistleblower and they have not responded to inquiries.
It appears that whistleblower led to investors requesting that administrators be appointed to the company, a request to which Fairfull agreed late July, according to documents filed with the corporate regulator.
The administrators, who are now picking over the remnants of Metigy and its business dealings, have alleged that Fairfull, who was sole director when it collapsed, ran the business for at least nine months while it was insolvent. The Herald and The Age have put extensive questions to Fairfull via call, text and email prior to this story and over recent weeks. He has not responded. (Fairfull is not the David Fairfull who is chairman of firm Hall Chadwick.)
Administrators from Cathro & Partners have told Metigy's creditors, who are allegedly owed more than $20 million, that the group became insolvent because Fairfull loaned his private company $7.7 million from Metigy in November 2021.
On Friday, creditors voted to place the company into liquidation, which will allow Cathro & Partners to conduct deeper investigations into Metigy's affairs. Fairfull is assisting the administrators.
In the lead-up to the meeting, administrator Simon Cathro told this masthead the loan money was likely used at least in part for payments on two luxury properties.
The first, a $10.5 million five-bedroom mansion in a quiet pocket in Mosman, overlooks Sydney Harbour. The second, a $7.7 million 118-acre estate near Kangaroo Valley, includes a private rainforest waterfall, tennis court, swimming pool, stables, horse arena, guest cottage and four-bedroom residence across two wings.
These were the kind of rewards many a successful start-up entrepreneur has claimed. The family of one the co-founders of Atlassian, the country's biggest technology company, recently bought Dunk Island in Far North Queensland.
But Metigy was not a corporate titan like Atlassian spinning off more than $4 billion in annual revenue. Despite its bullish forecasts, Metigy's sales, according to the administrators' report, were about $61,000 last year and $17,299 the year before that.
So who would put tens of millions into such a company? And what were investors told before backing a business that made claims it expected to grow more than 300 per cent a year?
Some of Australia's highest profile investors were involved. Melbourne billionaire Alex Waislitz's Thorney Investment had a stake. So, too, did Adrian MacKenzie's Five V Capital. In a former life with private equity firm CVC Capital Partners, McKenzie was the face of an audacious buyout of Nine Entertainment Co, which years after CVC's play had ended in disaster, bought Fairfax Media and this masthead.
But Thorney and Five V had a relatively small role in Metigy. As Fairfull told it when he announced a $20 million raise in November 2020, a small early investor – Cygnet Capital – had helped secure others.
"We have no comment to make at this time," a spokesman for Cygnet said. CP Ventures, another early investor, was contacted for comment.
The largest investor who went in on the deal was Regal Funds Management, which recently completed a $5.6 billion merger with another fund manager.
The Regal man who led the Metigy deal, Ben McCallum was proud of his investment, despite the transaction being organised over Zoom.
"Metigy was… probably the biggest investment I've ever made without being in the same room and looking at the whites of the eyes of the CEO that we're about to invest in, so it was definitely new from that experience," McCallum said in April 2021.
He said, "the diligence that we were able to do on the business" convinced him it was the right move, along with Metigy's extraordinary numbers. They showed "it had just continued to grow and grow… at an extremely rapid pace", McCallum told industry publication AdNews.
And he trusted Fairfull, who he said had a record of running successful businesses. "We knew that he would be a good custodian of new invested money," McCallum said.
Court documents obtained by this masthead now show Regal is now suing the Fairfulls and a private company, Fairfull Holdings, seeking a trustee be appointed to sell the two luxury private properties. Fairfull has not yet filed a defence. Regal declined to comment, as did Five V and Thorney.
An investment presentation "deck" for Metigy seen by this masthead sheds some light on how these usually savvy investors made what turned out to be a woeful decision.
The deck shows that in 2020, at the time of the first capital raising, Metigy was telling investors that its recorded revenue for the year ending June 2020 was $4.9 million, and that its forecast revenue for the 2021 financial year was $19.6 million and a whopping $76.8 million for 2022. It also told investors its annual recurring revenue, a key metric that investors look out for, would reach $135 million in 2022 and was already at $8 million in 2020 at the time of the raising.
Administrators have, so far, not reported figures that match those claims and instead believe the annual revenue for the group was a mere five-figure sum.
It appears that investors took Metigy at face value and believed the headline growth figure of more than 300 per cent a year was too tempting to miss out on.
At the time, money was cheap because governments all over the world had pushed trillions of dollars of stimulus payments into the market to counter the hit from COVID-19.
Investors needed somewhere to put cash and speculative technology looked like the place to be.
One start-up founder, who did not wish to be named, said deals were being done in as little as five days as big overseas investors that traditionally stuck to the staid world of listed stocks started turning their attention to start-ups and came to Australia.
Investors who asked too many questions found themselves out of favour with companies, such was the balance of power in the market.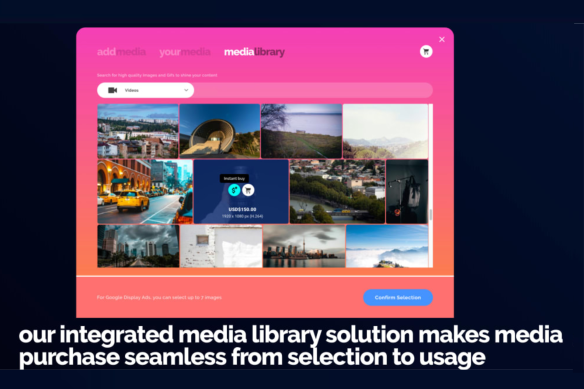 A screenshot of the Metigy platform that was being shopped to investors.
But still, some firms that looked at Metigy, who spoke on condition of anonymity because they did not want to be associated with the company, came away unconvinced.
One firm gave Metigy a hard pass in 2018.
Another was initially astounded by Metigy's figures when they came across the company more recently, feeling like it was a black mark to have missed such a promising investment opportunity. But their due diligence could not unearth support for Metigy's claims.
A third investor said they had enjoyable conversations with Metigy, which made impressive claims, but they "asked for data and nothing came through".
It also appears few investors who did contribute money to Metigy conducted thorough due diligence on Fairfull's business history.
The Age and Herald can reveal that Fairfull and Bond share a key element in their CVs. Like Bond, Fairfull is a former bankrupt. Records filed with the Australian Financial Security Authority (AFSA) show Fairfull was bankrupt between 2006 and 2009 after a dispute with the Australian Tax Office, which took Federal Court action against him ahead of his bankruptcy.
David Fairfull of Metigy in happier times. Credit:Facebook
Fairfull's former directorships also include three companies that collapsed into liquidation between 2004 and 2006, one of which, Fairson Investments, appears to be linked to his bankruptcy. AFSA records also show that a private company sought to make Fairfull bankrupt in 2002 but that claim was withdrawn against the businessman.
The Age and Herald can also reveal that some of the claims Metigy made about his business partnerships may have been overly rosy.
In July 2019, Metigy announced a "reseller partnership" with Optus. Yet Optus has provided The Sydney Morning Herald and The Age with a statement noting that Metigy attended a start-up networking day in 2018 and saying it has no partnership today. Investors were also told Just Co, a Singaporean co-working space company, was among Metigy's "successfully developing partnerships… via a revenue share model". Andre Chong, Just Co's head of marketing, said while it was happy to work with external partners, "we did not conclude any partnership agreement with Metigy".
Metigy did sell Google ads. The internet giant declined to comment.
Investors who spoke to The Age and Herald on the condition of anonymity this week due to legal reasons, said they would have preferred to know more about Fairfull's earlier business collapses, at least to see what he had learnt from them and how he was safeguarding Metigy.
Yet Fairfull is not alone in preferring to focus on his successes. He is also not the first businessman in Australia to have a bankruptcy in his past, or impending future, like his hero Bond. And again like Bond, and other businessmen, Fairfull had the gift of the gab.
Fairfull has said Metigy was building a "deep tech product". It is a term usually used by companies working on things like breakthroughs in quantum computing, not a marketing software company.
Metigy's bread and butter was software that it claimed "takes the guesswork out of marketing, turning data into predictive results".
In other words, it was a social media scheduling platform that used AI to show a company the combination of words, images, audience and timing that were most likely to make customers click on an ad and buy a product.
Former staff who spoke to this masthead were in the dark about the company's performance, believing in their work.
"Working at Metigy was one of the best jobs I've ever had," one former employee said, speaking on the condition of anonymity as they search for work. "The team was amazing."
"The technology platform itself was really good, we were getting good traction," they said. Nothing there caused concern, the worker said.
"When you work for a start-up, everyone works so closely together. You really do feel like you're working towards something special."
Others who worked with the company waited months to receive payment in 2020.
One freelancer whose invoices went unpaid for months was reassured by her superior at Metigy many times over August 2020 that "funding has been secured so everyone will be getting paid" and told that "many freelancers are in the same position".
Amid repeated efforts to contact the company, including by commenting on David Fairfull's social media posts, the freelancer was contacted by Fairfull who said, "we have several large payments due to us, but we are having challenges getting them collected". The freelancer was eventually paid.
But despite Metigy's 2020 cash troubles, later on a large loan went outside the company. On November 14, last year, Fairfull allegedly signed an agreement as both borrower and lender to loan $7.7 million from Metigy to his private company.
The money had been transferred, the administrators report reads, two days earlier.
And on November 16, the Fairfulls settled on the $10.5 million Mosman property they had agreed to buy in September, according to property records. In December, they settled on the $7.7 million estate near Kangaroo Valley.
The administrators' report, which was released on August 26, 2022, repeatedly notes that its conclusions are provisional and subject to further investigation. Fairfull, whose solicitors have told the administrators he is likely to soon enter bankruptcy, has made representations about repayments on the loan and has been co-operating with the administrators. About $3 million of the loan was repaid to Metigy before the administration, though the loans over the properties to a commercial property lender are in default, according to the administrators.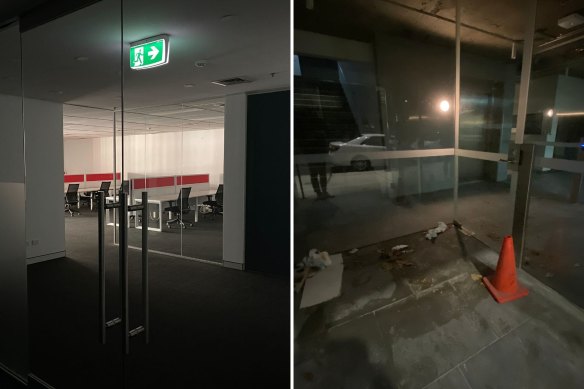 Empty: Metigy's North Sydney and never-occupied Surry Hills offices are abandoned.Credit:Sydney Morning Herald
"Mr Fairfull has been helpful and complying with his duties to assist the administrator and he and his lawyer have been available and in regular contact with us during our appointment," the administrator, Cathro, previously said.
The majority of the company's 75 staff worked remotely, primarily across Sydney with its chief operating officer working out of Denver and small technology and data teams in Singapore and Dakar.
In Sydney, where the majority of Metigy's workforce was located, staff were looking forward to moving into cutting-edge new facilities in Surry Hills, just a minute from Central Station. The company had been renting the 714 square metre ground-level office space since November 2021, a source said, at a cost of $60,000 a month – but never moved in.
While office installations normally take months to complete, Metigy's Surry Hills offices were still not ready for use nine months on.
"I was bloody weirded out," one source familiar with the company's office arrangements said. "It makes you question the value of any of these tech companies."
The Business Briefing newsletter delivers major stories, exclusive coverage and expert opinion. Sign up to get it every weekday morning.
Most Viewed in Technology
Source: Read Full Article