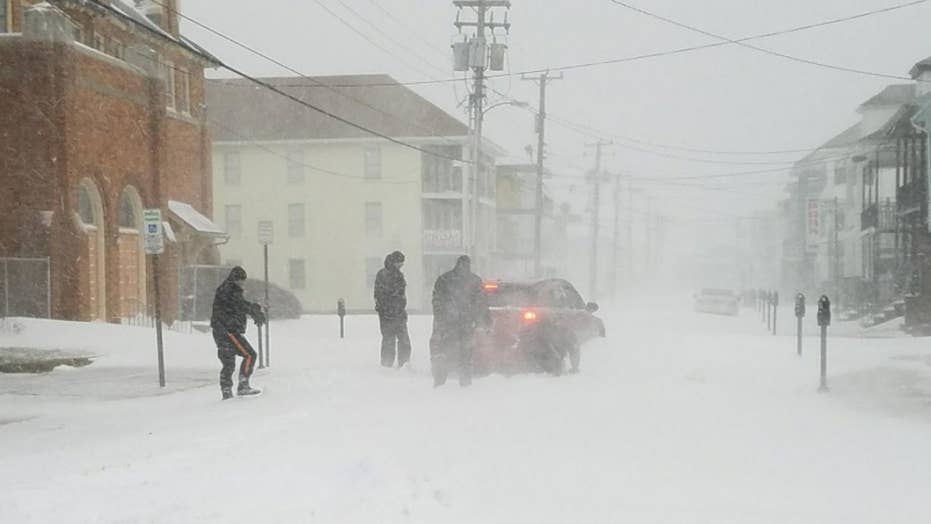 What is a 'bomb cyclone'
What is a 'bomb cyclone?' An explanation of the powerful storm.
The eastern U.S. is bracing for a winter storm that will likely affect travel into Friday.
The storm will likely be the first 1-inch-or-greater snow event of the season for New York City and Boston.
HOW TO PACK A GO-BAG AHEAD OF AN EMERGENCY
The National Weather Service (NWS) has issued winter storm warnings, winter storm watches and winter weather advisories across the Mid-Atlantic and Northeast.
Boston and Providence, Rhode Island, are among the cities under a winter storm warning. The New York City, Philadelphia, Baltimore and Washington metro areas are under winter weather advisories.
Between 3 and 5 inches are expected along much of the Interstate 95 corridor, days after motorists were stranded on a portion in Virginia during the Sunday and Monday winter storm.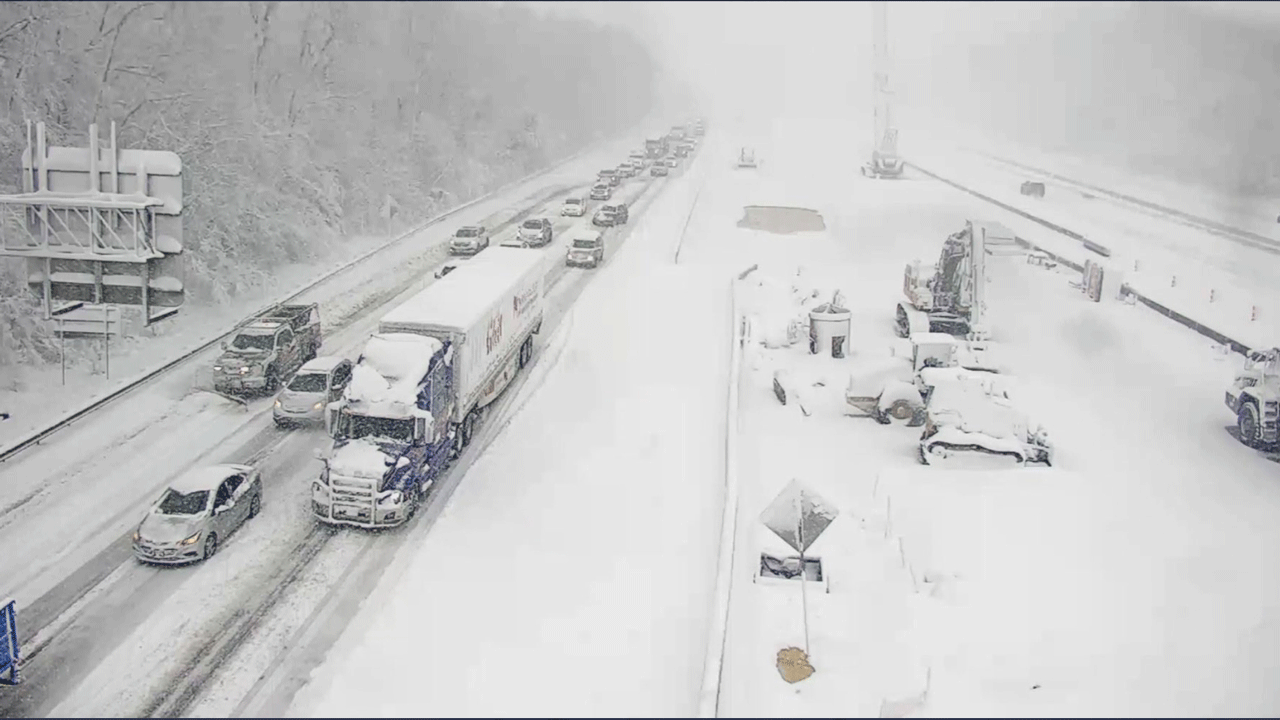 This image provided by the Virginia department of Transportation shows a closed section of Interstate 95 near Fredericksburg, Va. Monday Jan. 3, 2022. Both northbound and southbound sections of the highway were closed due to snow and ice. 
(Virginia Department of Transportation via AP)
The snow, which is spreading from the Mid-South, is expected to spread north and eastward on Thursday, before moving into the Mid-Atlantic and Northeast.
The snow could turn heavy at times as the low-pressure system responsible for it strengthens near the East Coast, before gradually tapering off in the Mid-Atlantic through Friday morning – and lingering in New England.
So, what is a bomb cyclone, and how is it formed?
A bomb cyclone is also known as a mid-latitude cyclone, according to the National Oceanic and Atmospheric Administration (NOAA).
Mid-latitude cyclones drive most of the stormy weather in the continental U.S., the agency notes.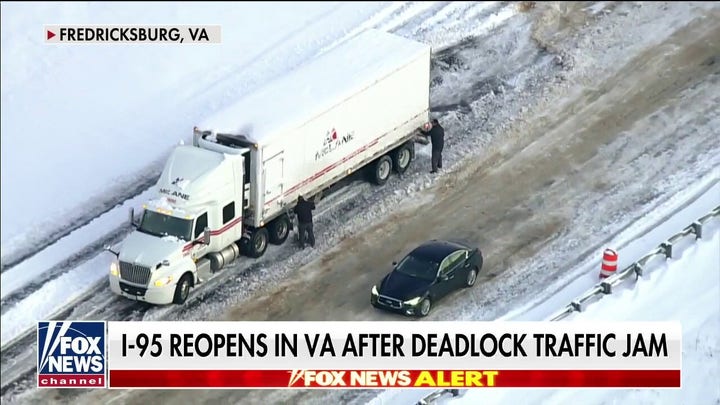 A process called bombogenesis can occur when a mid-latitude cyclone intensifies rapidly over a 24-hour period, with its atmospheric pressure dropping at least 24 millibars.
Typically, a range in millibar change is around 10 to 15 in that same timeframe.
This can happen when a cold air mass collides with a warm air mass, like air over warm ocean waters.
The formation of the fast-strengthening weather system is bombogenesis, which generates the bomb cyclone.
The effects of the fast-developing low-pressure system include high and intense winds and blizzard and white-out conditions with heavy snow, in addition to rainfall on snow that can cause flooding.
It's not unusual to get at least one storm per year and bombogenesis nor'easters occur frequently during the winter seasons.
Source: Read Full Article